Several important historic transportation routes brought people to the vicinity of the James River and Wilson Creek confluence. Some of these routes, such as the Old White River Road as it was called in 1835, were likely former Indian traces or trails, some perhaps many thousands of years old. Historically, these traces were used by native peoples, early explorers, trappers, and traders. As early settlements began to grow, such as Fayetteville and Springfield, these routes became connectors of commerce and industry. The names of the roads changed over time, feeders and branches were added, and some became abandoned for newer, better roads.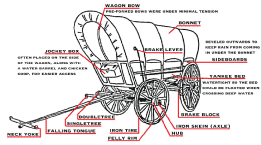 The Fayetteville-to-Springfield Road entered Christian County from the north, and was oriented to the southwest. The road crossed the James River north of Cave Hollow and south of the current U.S. Highway 14 Bridge. toward the James River, southeast of Clever and northwest of Boaz. After the river crossing, the Springfield—to—Fayetteville Road joined with the Old White River Road, which followed the base of the eastern bluffs along the James River. This road eventually left the river in Christian County and took a northwesterly course toward Springfield. It was sometimes referred to as the Springfield—to—Fayetteville Road as it approached the town of Springfield.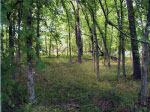 Another well-known route in the area was the Wire Road. It earned its name from the telegraph wires that were strung along the route during the Civil War. Prior to the war, the Wire Road was actually segments of roads already in place during the early-to-mid 1800s. The St. Louis—to—Springfield Road, also known as the Old Springfield Wagon Road, entered Greene County from the northeast near the town of Strafford. It entered the town of Springfield from the east and followed a southwesterly course skirting the southeast boundary of Missouri State University's main campus and through the southcentral and southwest portions of the modern city limits. An 1888 U.S.G.S. township map shows the road exiting Springfield and splitting into a westward branch and a southern branch. The westward branch was known as the Wire Road, while the southern branch was referred to as the Old White River Road. A local public road, known as the Yoakum Mill Road during the mid—1800s to the early 1900s, crossed Wilson Creek in Greene County just above the modern confluence of the James River and Wilson Creek. The location of the Yoakum Mill is unknown, but it is mentioned in certain historic accounts of early settlers.