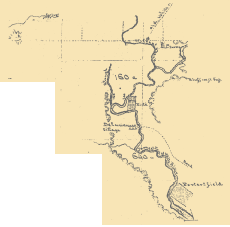 Where the Wilson Meets the James is a virtual museum funded by a grant from the Missouri Humanities Council. This museum uses archaeological research, artifacts and historic documents to tell the story of the people, cultures, and events that have left their mark on a piece of land southwest of Springfield, Missouri where Wilson Creek flows into the James River. This area is associated with substantial long-term prehistoric occupation, as well as historic Osage, Delaware, and Cherokee Indians, Euro-American fur traders and early settlers, the White River Trace, Trail of Tears, and the Civil War Battle of Wilson's Creek. The Center for Archaeological Research (CAR) at Missouri State University (MSU) has conducted research in this area, commonly known as Delaware Town since 1999.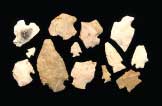 The prehistory of Missouri is divided into four broad stages (Paleoindian, Archaic, Woodland, and Mississippian) and each of those is divided into three periods (Early, Middle, and Late)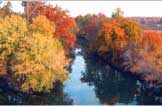 Removal of American Indians living east of the Mississippi River began in the late 1700s. Initially, these removals were voluntary, resulting from treaty negotiations. On September 29, 1817, the Treaty of Maumee Rapids was signed by the U.S. Government, the Delaware, Chippewa, Ottawa, Potawatomi, Seneca, and Shawnee.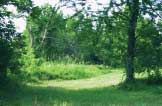 Several important historic transportation routes brought people to the vicinity of the James River and Wilson Creek confluence. Some of these routes, such as the Old White River Road as it was called in 1835, were likely former Indian traces or trails, some perhaps many thousands of years old.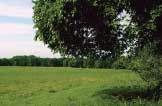 Since 1999, researchers at the Center for Archaeological Research, Missouri State University have accumulated over 226 document files in 37 folders and over 6,000 artifacts from sites associated with the early nineteenth-century Delaware occupation of the James River in southwest Missouri.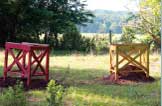 Euro—American traders accompanied the influx of eastern Native American peoples into southwest Missouri during the first quarter of the nineteenth century. The Delaware in particular depended on government annuities paid in silver, which was approximately $6,450 by the time they were in southwest Missouri.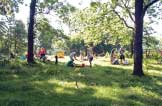 In August 2006, Missouri State University's Center for Archaeological Research entered into an agreement with the National Park Service-Trails Division Intermountain Region to locate and identify the northern route of the Cherokee Trail of Tears in Greene and Christian counties, Missouri.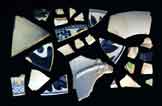 John P. Pettijohn Sr., his family, and companions Joseph Price and Augustus Friend were among the first European settlers in this part of Missouri. The group left Ohio on a keelboat and came down the Ohio and Mississippi rivers to the White River.